Simon Lemay
Certified Real Estate Broker
Properties
---

Loading
Testimonials
---
Thank you so much Simon for what you have done for us and to help us get what we wanted, we really appreciate your service, Thank you.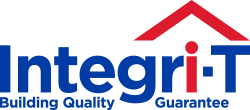 The key to solving latent (hidden) defects.
The Integri-T plan is a guarantee offered to buyers and sellers who want peace of mind in the event of latent defects. This unique coverage exclusive to RE/MAX provides financial protection to buyers and sellers in case of a claim.
Learn more